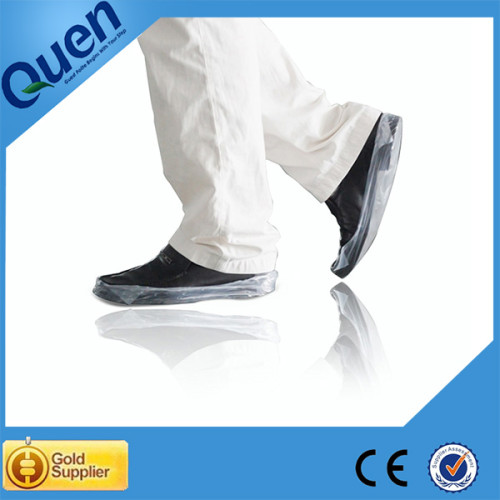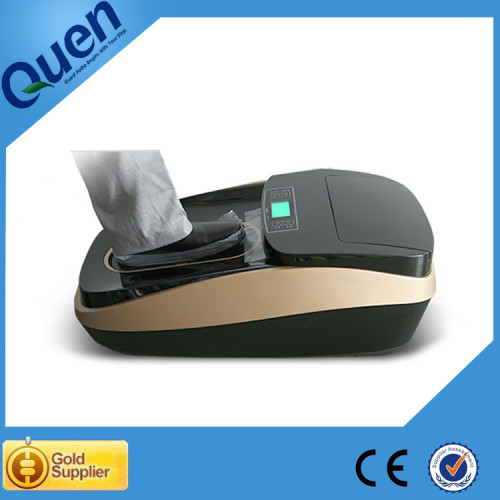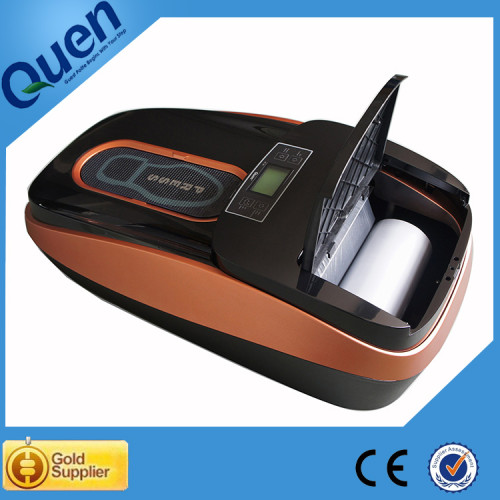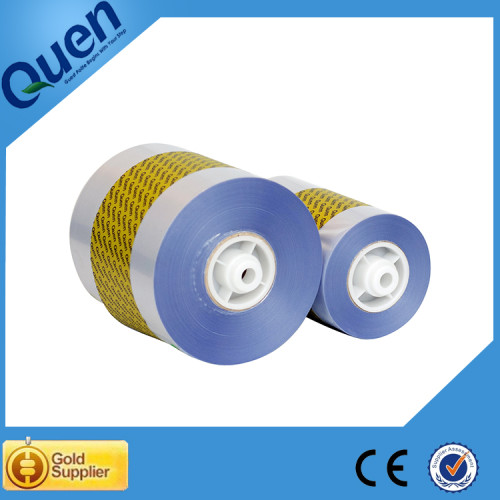 Automatic shoe cover machine shoe cover dispenser for factory use
Item specifics
capacity of shoe cover

1000pcs shoe cover
Thickness of shoe cover

28 micron
color

silver, gold,orange
Description
Product name: Automatic shoe cover machine Overshoe machines
Model No.: XT-46C
Product Function:
Our Automatic shoe cover machine can solve the problem of changing shoes or wearing shoe cover by hand when people enter into clean area.
You just need to put your foot into the dispenser and a PVC film shoe cover will wrap shoes automatically.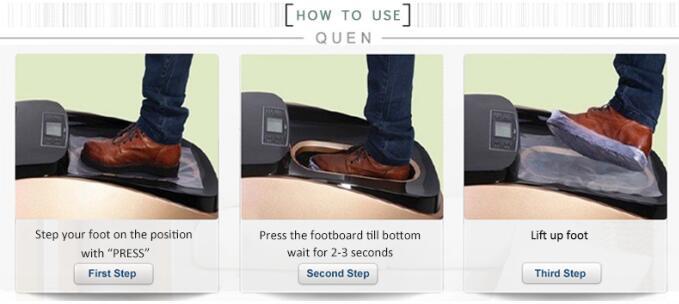 1. One roll PVC film 2. Place the PVC film roll into the machine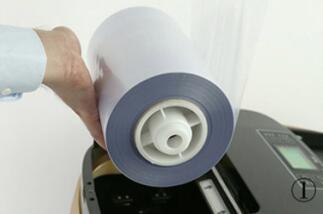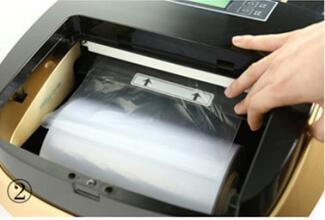 3. Press the "film out" key 4. PVC film comes out, ready to use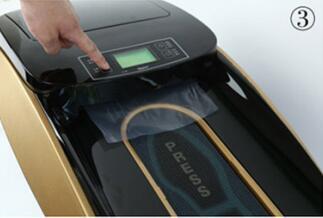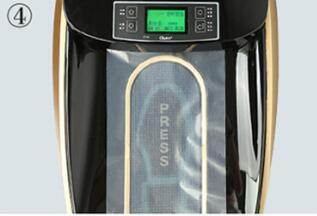 Steps for usage:

1. Press the foot board till bottom

2. Wait for about 3 seconds
3. Lift up your foot, PVC film will come out automatically
Technology
This Automatic Shoe Cover Machine uses the principle that Thermo Shrinkable Film will shrink at
proper temperature. complete different technology from other shoe cover machine.
It can automatically outputs and cuts the PVC film and provide hot air .

It only takes three seconds to make PVC film into shoe cover and wraps people's shoes.
Automatic Shoe Cover Machine
To provide a clean environment !
Product Description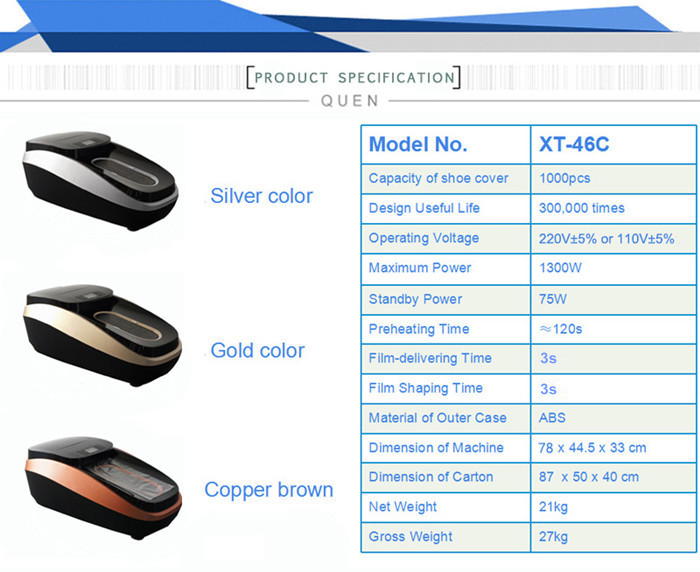 Product Advantages
Advantage of Quen Automatic shoe cover machine Overshoe machines:

1. Economical

The cost of our PVC film is economical than traditional shoe cover,the thickness is 28μm

it is more durable

2. Large capacity

One roll film can make 500 pairs shoe cover, for other shoe cover machine,

the capacity is only 50-100 pairs shoe cover

3. Long design life

The design life is 300,000 Times

4. Convenient

It only takes about 30s to replace the film roll, then it can use 1000 times consecutively.

5. Comfortable

It is easy to use and comfortable to wear.

6. Environment- friendly

The PVC film has passed the RoHS certificate, it is environment-friendly
Applicable Site
Applicable Site for Shoe Cover Machine:
Medical system: Clinics, Laboratory, Hospital (operating room,CT room, X-ray room, B ultra room,ICU room,
VIP room, Blood center), etc

Enterprise: Food factory, Pharmaceutical factory, Electric factory, Chemical industry, Dustless room, etc
Public: High grade club, Hotel, Museum, Top grade meeting room, Spa center, Fitness center, etc
Real Estate: Model house, High grade residence, etc
Education System: Kindergarten, School, Computer room, Research and teaching, etc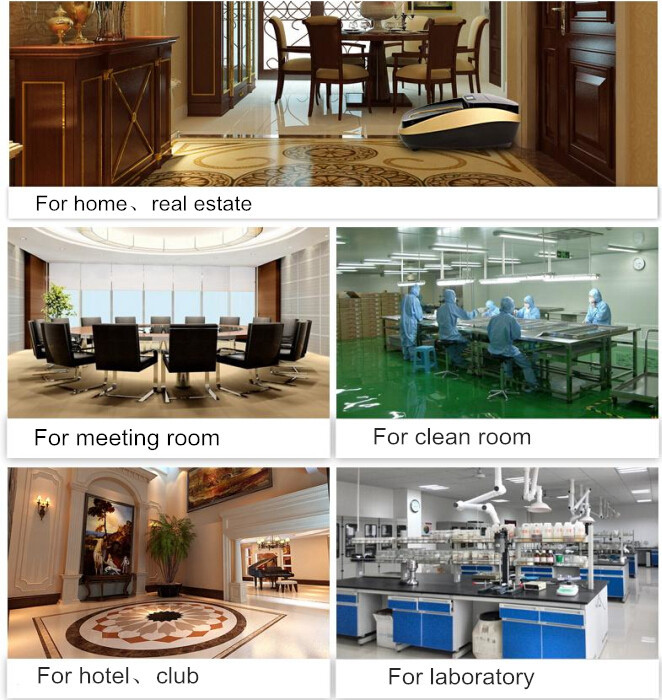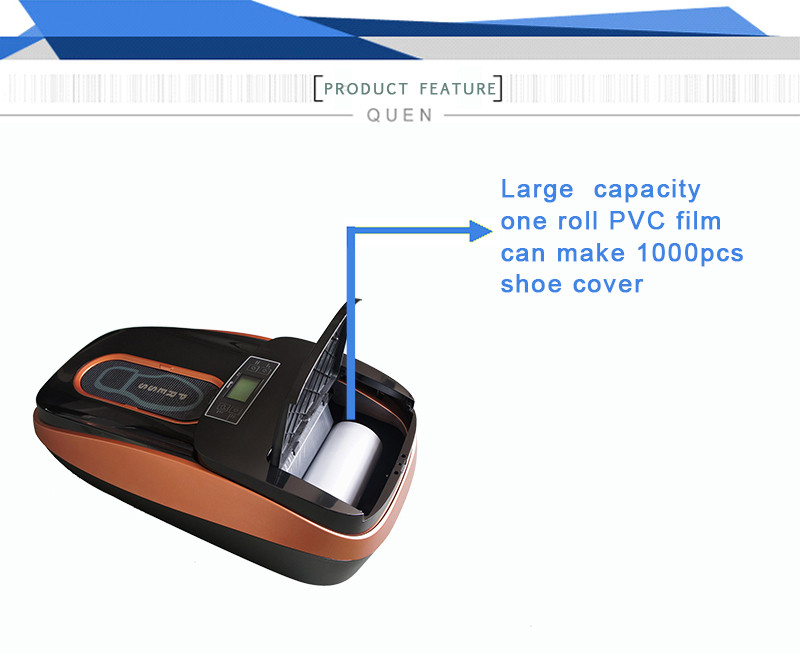 Packaging & Shipping
Company Information
About us
The Unique Manufacturer of Intelligent Thermo Shrinkable Shoe Cover Machine
"Quen" Thermo Shrinkable Shoe Cover Machine had been developed since 2003.
It entered into European market in 2006.
Product passes CE certification